» Medicare Supplement Rates
An Insight to Medicare Supplement Insurance:
Medicare supplement Insurance, often referred to as "Medigap" is a form of additional health insurance coverage for enrollees who are already covered under the basic Medicare plan. It facilitates enrollees by paying certain out-of-pocket expenses that are not covered under their original policy. Those with high medical expenses can really benefit from comprehensive coverage.
A Medicare supplement plan charges monthly insurance premiums, which enrollees have to pay to their chosen Medicare company. Just like other types of insurance, it too involves deductibles, co-insurance and co-payments, which are associated with the benefits received.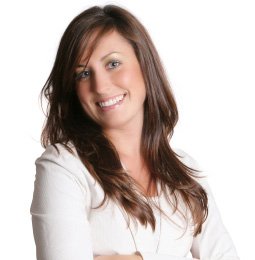 Medicare Supplement Plan Benefits:
Preventative Medicare Care: Focuses on covering those portions which are not covered by Medicare.

Facilitates in paying for doctor approved at-home assistance and all medical services related to recovery from illness and severe injuries.

Guarantees coverage for all travelling related emergencies by providing skilled nursing facility care to enrollees.
Buying Medicare Supplement Insurance:
Make sure that before you enroll in a policy you are enrolled in both Medicare Part A and Part B. Plans provide coverage to a single person. If you are looking to receive coverage for both you and your spouse, then you have to purchase separate policies to keep on receiving benefits.
By simplifying the complications associated with Medicare, we provide reliable, affordable plans in a simple and easy to understand format. Usually what we see is that many people find it difficult to understand the benefits of the various plans, which can result in the purchase of an unsuitable policy.
We don't want this to happen to you. We have several agents who work diligently to sell you the right plan at the right price. Our agents have the required expertise and experience to find the most suitable plans. Our main goal is to ensure all Medicare recipients sign up with the right plan to suit their personal requirements.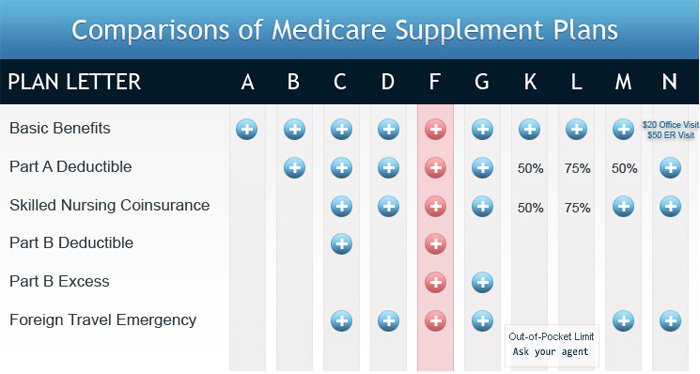 Why MedSupRates?
MedSupRates has become a trusted brand to find the best Medicare Supplement plans. We represent the country's top insurance providers. Once you have decided on a policy, we'll assign a licensed insurance agent to guide you through the application process. They will help make sure you choose the right plan. To start, use our quote engine to find your preferred rates and go from there...
MedSupRates provides customized services to find you the best possible options. This is the only way to know your customers and find out what they are looking for. We make in-depth analysis to understand you better. A person should be sold an insurance plan keeping his or her health care conditions in mind.
MedSupRates stand for selling insurance plans which are tailor-made to suit specific health requirements. We firmly believe in educating people to spread a level of awareness regarding Medicare. The sole purpose is to make people aware of the underlying benefits before buying an insurance plan.
We put our efforts to create a chain of "delighted and loyal customers". MedSupRates have taken giant strides towards success in the last couple of years. You can find the difference for yourself by buying insurance from us. It is difficult to find better insurance quotes on other websites. We take a thorough professional approach to help you find the right plan.
Don't Pay High Rates for Your Policy:
There are many companies providing Medicare Supplement Insurance in the United States, yet many Medicare enrollees can only name one or two of them. Most Medicare providers depend upon companies like MedSupRates to educate people while they concentrate on offering top-notch services when issuing Medicare Plans and paying claims.
Since there is large number of companies providing Medigap insurance at various rates, we suggest you shop around. The good thing is that you can use our quote engine to find all the rates from every top provider from this very site! Fill your details at the top of this page and let MedSupRates do the shopping for you; you may save a lot of money on your premiums. Since these plans are standardized, you will receive the same coverage from all the companies but the premium rates can differ from one company to another.
Who has time to scan dozens of Medicare Companies? Furthermore, who likes to deal with the heaps of information these companies send you or with the marketing people who come to your place to sell insurance?
The good news is that you no longer have to face such problems. Submit our form at the top of this page, and a licensed MedSupRates agent will contact you. They will help you pick a plan which is suitable to your needs and budget. If you want to renew, we will make sure that you pay lower rates as compared to your previous policy.
What Determines Medicare Supplement Rate Pricing?
Rates may vary from one insurance agency to another. Even though plan benefits are totally standardized by the Federal government, Medicare Supplement companies are free to fix their own rates. In case you are comparing plans, make sure you check the rates closely, as these are the only variable.
The Following Factors Determine Medigap Pricing:
There are three basic rating options: community-rated, issue-age rated and attained-age rated. Even though rates with all three kinds of ratings will rise over time, some methods are considered to be more stable in the long run. With respect to Medicare, issue-age rated and community-rated hold their value with the passage of time.
Overhead Costs of the Medicare Supplement Company:
Should a Medicare Supplement company engage in intensive marketing campaigns, have more workers, etc. it may pass some of those costs to the customer. It is not possible to know about these costs in advance, so to be on the safe side, MedSupRates advises you to buy Medicare Supplement insurance plans from a larger and more stable Medicare Supplement company if you wish to get the most for your premium dollar. Check the A.M. Best independent insurance ratings on our quote engine for assurance.
Marketing Goals Criteria:
Companies determine their own marketing goals. Some companies aim at certain locations, specific age brackets, or targeted plans in which they wish to make their plans competitively priced. In many instances, you will also see that they fix their costs at a high level in the areas they don't wish to do business as they consider it to be risky deal.
In general, there are various options when it comes to buying Medicare Supplement Plans. Although companies and plans have a huge effect on what the rates are, ultimately the state government decides and approves rates.
MedSupRates suggests you get Medicare Supplement Quotes from multiple insurance providers in your area prior to settling with any one of them. We give you free insurance quotes from more than 60 insurance companies in the United States. Start by filling your details in our form and clicking "Compare Now".