» Enrolling in Medicare Supplemental Plans
The competition factor has changed the insurance industry for better. Medicare supplement companies are constantly on their toes to satisfy and keep their customers intact by offering better services and products to them.
Albeit people do not have luxurious time to do research and find the best deal that tailors to their needs, they are ready to take whatever is being offered to them, often land up buying in wrong policy. Most of them do not even consider the option of enrolling in a supplement policy, as they tend to believe that Medicare would cover all the basic medical expenses.
Most of the people tend to feel tension free once they have been enrolled in original Medicare policy and they try to refrain from enrolling in a Medicare supplemental plan. Although they would be receiving healthcare benefits after enrollment in Medicare, but the plan would not be able to cover for whole of their Medical bills.
The amount that is not covered by the original policy is termed as a coverage gap between one's coverage and the actual bill that is to be paid. Filling this gap out of one's pocket can be a costly act to an extent that it can ruin a person financially.
In order to bridge the gap, enrolling in a Medicare Supplemental Plans is advocated by many. These plans are purchased, so that savings can be done on the amount that is to be borne the beneficiary of the plan. They not only cover the costs, but also some of the benefits that are not covered by the original plan.
Before discussing the enrollment procedure for the supplemental plans one should be clear with the concept of these plans. These plans are called Medigap plans as well and they have been blueprinted to buttress the original plan. They aid in payment of co insurances, deductibles, co-payments and all the extra costs that are left uncovered by Medicare.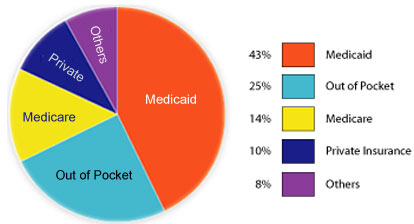 One should have Medicare Part A and B plans at the time of applying for enrollment
One can apply for Medicare supplemental plans before the coverage period ends, if one is planning to take a shift from Advantage plans to the original plan.
Although the plans E, H, I and J are no longer offered by Medicare, but those who are already enrolled in them can keep the plans with them
Each plan is valid only for one person. If you are a couple, each one of them need to have a separate policy for themselves
Every Medicare supplemental insurance plan is guaranteed renewal, that is no insurance company can cancel your policy till there is a timely payment of premiums
Medigap policies issued before January 2006 had prescription drug coverage and after January 2006 there is no prescription drug coverage included in Medigap policies
The best time to enroll is during the open enrollment period. The duration of the period is for six months that can be divided as below:
Apart from these seven months, some of the states do offer an additional open enrollment period, specifically for those who are under 65 years of age. This enrollment period is considered to be the best period because of the following reasons:
No medical insurer can refuse any applicant from enrolling for the Medicare supplement plans
It cannot charge any person extra amount of premium, even if found to be suffering from pre existing conditions than those who have no health problems
It cannot make anybody wait for the plan to be activated, that means no waiting period for the coverage to start
Although no insurance company can make anybody wait for the coverage to start until one is suffering from pre existing conditions for up to six months, but under this period it cannot make you wait for the coverage even if you are suffering from health problems.
After the six month period, Medicare Supplement plans do provide coverage for those suffering from pre existing conditions. This condition can be excluded from the Medicare plans, if the diseases are diagnosed or being treated within the six months, before the coverage limit has started.
It is said that if one is suffering from pre existing conditions and one wishes to buy a Supplemental insurance plan during the open enrollment period, one is ought to replace the creditable coverage. There might be also a possibility of avoiding or shorten the waiting period for those suffering already.
If one is already subscribed to any other type of health coverage plan (often called as prior creditable coverage) no insurance company can make you wait for the coverage for the pre existing conditions.
It may happen that one may skip the open enrollment period, for what so may the reasons may be, leading to the expiry of open enrollment period. If the period expires an insurance company may request one to write a medical underwriting to approve and determine the coverage limit and the pricing of the Medicare supplemental plans.
Even if the policy is granted to the enrollee, the choices are bound to be limited. The specific circumstances in which one has the right to get the Medicare supplement plans issued are pre determined if the open enrollment period has expired. Under these conditions one is entitled also for the guaranteed issue rights.
During the open enrollment period one can choose doctor as per choice, hospital as per choice, company as per choice with no medical underwriting no issue even if suffering from pre-existing conditions.
In short, if one is planning to enter into Medicare Supplement plan it is advisable take advantage of the initial period for enrollment when turning 65 or when enrolling for Medicare policy.