»
An Absolute Guide to Medicare Advantage and Medicare Supplement Plans
An Insight into the Mind of an Insurance Applicant:
It is a difficult task for anybody who is planning to buy insurance for the first time. It does not matter much that you have a definitive plan in mind or came around looking to collect useful information, you would end-up scratching the head. The nature of topic is such that you find yourself juggling too many things at the same time. It makes perfect sense to compare between Medicare Advantage plans and Medicare supplement plans. The information starts sinking down soon after spending some quality time identifying the core difference.
What are Medicare Advantage Plans?
Medicare Advantage plans keep the advantage on your side. Our health standards are subject to change depending on the situations we find ourselves in. Every senior citizen who is enrolled in Medicare is eligible to buy the plan. It is often considered to be the best insurance product of all the given options.
Medicare Part C plans are commonly known as Medicare Advantage Plans.
What are Supplement Plans?
These plans provide a complete security shield. Senior citizens have a lot of expectations when they first start thinking of buying insurance. Medicare supplemental plans have become a favorite option.
There are different types of Supplement plan available.
These plans are also called as Medigap insurance.
Both, Medicare Advantage and Supplement plans, have unique benefits to offer.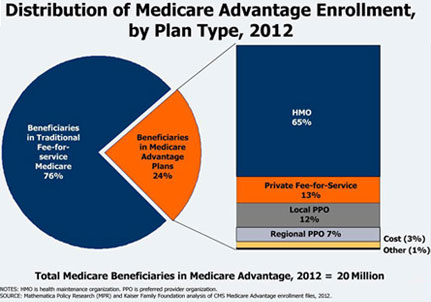 Benefits of Medicare Advantage Plans:
The best thing is that these plans are affordable in comparison to other available options. There are few additional benefits being offered by it:
It is for sure that you would like to save an extra amount of money whenever there is an opportunity.
Those who choose advantage plans know that there are lower premiums to be paid. You can receive more benefits at the same time. There are some plans which include dental, hearing and vision benefits.
There are five different types of Medicare Advantage Plan:
HMO: It offers lower premiums. There is a fixed network of doctors and hospitals available in the list.
PPO: You can take the services of a medical expert outside the network however there would be extra charges for it.
PFFS: You can visit any doctor or hospital in the area. You must find out first that if they accept the respective plan or not. There is no need to take approval in advance.
MSA: It has higher out-of-pocket costs involved in it. The plan would cover all the Medicare-approved costs, once the limit is done.
MSN: It is specifically meant for patients who are suffering from chronic diseases (HIV/AIDS). It includes Medicare Part D.
Benefits of Medicare Supplement Plans:
You can choose from ten different types of Medicare Supplement plans. All the plans (from Plan A to Plan N) cover medical expenses. The market reports suggest that Plan F has won more number of votes than any other plan. The second best option is considered to be Plan G.
The premium rates would be higher. You should take all the aspects into consideration here. It must not be forgotten that each plan has a targeted audience. The insurance plan should be bought keeping its merits and not the price list.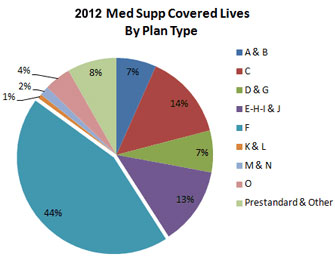 Key Aspects of Medicare Supplement Plans:
Original Medicare covers few things and it leaves other things out. All Supplement plans have been designed to provide financial stability and assurance to senior citizens of the country. It covers Part A and Part B deductible, co-insurance and co-payment. There are ten different plans available to choose from. It is regulated by the Federal Government. You can be rest assured about the benefits as all the companies provide the same list of benefits to the customers.
These plans pay the entire 100% amount in case the disease is preventable in nature. The primary purpose is to prevent health issues in the first place. It becomes quite understandable to have all the expenses covered by it in the end. You would not have anything to pay in such a case.
The Open Enrollment Period starts when you turn 65 years old. It has a six-month window to apply for Medicare supplemental plan. An insurance agency cannot deny or reject your application.
There is a 30-day return policy. You would get all the money refunded without any questions being asked.
The time has come for you to make the right decision. It is about your health and future life. There is no margin for error left. You have all the resources available to put things in the right order.
The comparison chart suggests that advantage plans have an upper hand. It shall not be taken as the last word or law of the book. It depends on different situations. You should take all the aspects into account before making a final decision.
rd/897/120/04142012