» Medicare Supplement Plans: Invest in Your Health to Live a Happier and Longer Life
Medicare supplement plans provide an additional sense of security and peace of mind. The modern lifestyle habits have not helped the cause either. There are more and more cases of people falling victim to different types of diseases nowadays.
Original Medicare plan does not provide protection against all the diseases. It is just the first step taken towards the right direction. Your work does not end here. It makes sense to invest in supplement insurance to secure the future.
It is often witnessed that people end up paying more due to lack of awareness shown on their part. You should be a part of original Medicare plan, both Part A and Part B, in order to receive Medicare supplement benefits. It must be mentioned upfront that you cannot buy it as a stand-alone plan.
You are far better in control of things with supplement plans, to say the least. It helps you to pay for the treatment of diseases which are not primarily covered in the plan. We also advise you to buy it during the Open Enrollment Period. It lasts for six months starting the day you celebrate your 65th birthday. It is a great way to start enjoying a healthier life. There are several benefits to be discussed here.

Benefits of Medicare Supplement Insurance: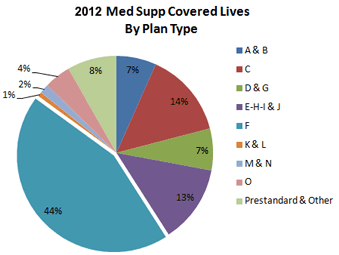 The interesting bit is that you can handpick options to suit the requirements. These plans provide an opportunity to choose from a wide range of medical centers in your area.
It is often witnessed that trust and faith play a big part in making a successful recovery. You need not to go out of the comfort zone and visit medical institutions, or medical specialist, whom you are not familiar with. Haven't you been thinking about it seriously?
It has been specifically designed to complement the Medicare policies, the way it operates and works in tandem. You can keep on enjoying benefits as long as you are paying monthly premium in time.
You get an added advantage of taking it wherever you go. It offers foreign emergency travel care as well. You could not have asked for anything more.
Types of Medicare Supplement Plans:
Plan A: Plan A covers all the basic benefits. People have fair idea that what to expect when they buy it. You get three pints of blood annually, hospital coinsurance and an additional year's hospitalization cover etc.
Plan B: Plan B offers all the basic benefits, as expected. It provides an additional coverage for hospitalization. You can manage the hospital expenses in a better manner with it.
Plan C: Plan C or Medicare advantage plans cover the medical expenses to an extent. You need to draw a line somewhere. There is a systematized approach to be followed here. You need to pay the extra amount the doctor charges, beyond the limit fixed by the Medicare. It provides a fair picture in order to calculate the monthly budget.
Plan D: Plan D is cost-effective in nature. You have an assurance that most of the high risk threats would be covered by paying less for it. It has become relatively popular nowadays.
Plan F: It is considered to be the most popular and effective plan available. You may not have to pay anything extra, even if it comes out to be more than the Medicare-approved amount. It has been its biggest selling point.
Plan G: Plan G is another favorite option. You can avail all the benefits by paying less. There is a wider list of options to choose from. The only missing part is that you need to pay 'out of pocket' for Part B deductible.
Plan K: Plan K pays a percentage of the medical expenses than the whole amount. You can set an out-of-pocket limit, in case you are suffering from an acute form of health condition. The plan starts paying for the Medicare-approved costs for the remaining part of year, once you reach the out-of-pocket limit.
Plan L: Plan L is a low-cost monthly option. The annual out-of-pocket limit is set at $2,310.
Plan M: It is one of the two new additions made in 2010. You would find an additional list of benefits added to it. It is primarily focused at cutting down the out-of-pocket costs for people.
Plan N: The Medicare Improvements for Patients and Providers Act (MIPPA) introduced this plan with an underlying objective to make significant changes. It became popular within no time. The plan was considered to be an alternative to Medicare advantage plan. You can get benefitted from 100% Part A Deductible and Foreign travel emergency.
Medicare supplement insurance is an ideal way to safeguard your health against the unforeseeable nature of things. You should be prepared in advance to tackle any unwanted situations effectively.
There is no better way to plan future than by knowing that it has been well-protected by investing righteously. We cannot control the outcome of certain events in life but we can make the best possible efforts to lessen the impact.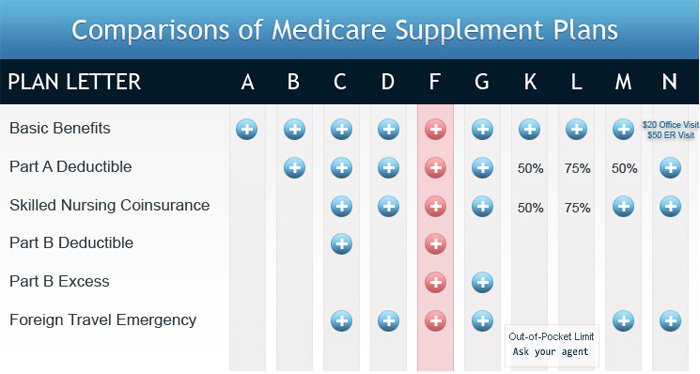 Sometimes it becomes difficult to choose a suitable plan as lots of policies are available in the market. It is quiet confusing to choose the best supplement policy. If you are not sure about your needs then it becomes difficult to select the proper plan.
There are lots of Medicare insurance providers present in the market and you have lots of options to choose from. Medicare supplement policies are also there and you can enjoy the combined benefits with Medicare policy.
It is important to choose a plan keeping health conditions in mind. You need to contact private insurance companies as they are the ones who run the show.
If you are purchasing it for the first time then you should be careful as different companies will try to lure you by showing different attractive offers. It becomes important to check best online insurance quotes as quotes give you a fair idea about the plan and you can make your mind about the supplement policy you want to purchase.
Ryan a journalist working in Texas says, "I was using a very good insurance plan but wanted to buy the best supplement insurance policy so that I can get more benefits out of my policy. So I consulted one of my friends and he advised me to consult a good Medicare agent so that I can get a good plan. I checked the online quotes and found a very good plan at a very nominal cost."
It is advisable to firstly, check online insurance quotes. Then contact the insurance agent you think will give you the most suitable offer. Do go for the best Medicare supplement plan as it can make your life easy. Instead go for a suitable supplement policy which gives best facilities at affordable rates.
rd-873-220-04022012