Medicare Supplement Plans
Medicare supplement plans work along with original Medicare Part A and Part B programs run by the US government to bridge some or all of the "gaps" left in Medicare. Medicare supplement plans are marketed and sold by private Medicare supplement companies whereas; the rules and regulations are framed by Federal Government. In other words, all the plans offered by private insurers must follow the standard guidelines set by Federal Government.
Medicare supplement plans top the list of highly talked about topics in the insurance sector. Although, these plans are not obligatory and neither have they formed part of Medicare, still many insurance companies are of the view that it makes the whole concept far more meaningful and interesting.
Eliminating First Dollar Coverage: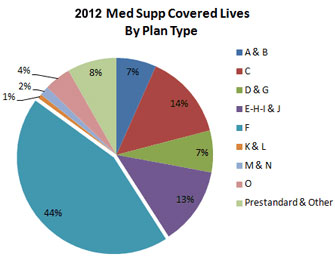 The biggest driver for all these discussions revolves around eliminating "first-dollar-coverage". Plan, that pays for everything left out by Medicare is termed as First dollar coverage, in which case the insured person is not required to pay anything from his or her pocket for any health care expenditure. The insurers' reason that it allows insured people to utilize Medicare and Medicare supplement benefits more often, as there is no "skin in the game".
People who are enrolled in Supplement Plan F can consult their doctor even 10 times in a month, or as often as it is considered medically necessary. The concerned person is not required to pay anything from the pocket.
It certainly looks like a reasonable argument and it is quite clear that some measures should be taken to make sure that Medicare is practically workable in the long term. There is, however, a second thought in this theory as per our analyses.
Should the US Government have Control over Individual's Purchasing Decisions?
The first thing to consider, how much control, should, the government have (if at all) in deciding individual's purchasing. Individuals enrolled in Medicare have the option – enroll in the plan and pay for their respective premium or refrain from the benefits of the plan. Should individuals be prohibited from purchasing a Supplemental plan even if they are willing to pay for the current price? If $5 for a gallon of milk is too high, should people be asked to drink water?
The second reason against the first dollar coverage argument is that people may be left waiting for the necessary service or procedure if they are asked to pay more for these services. As majority of the Medicare insured population is from fixed income, so asking for few more bugs may lead to major disruption to the health care security for the aging baby boomers.
Putting it in simple words, people who are unable to enroll in first dollar coverage, will have to shell out extra dollars every time they visit a hospital or doctor. In the coming times, every day we have 11,000 more people who turn 65 and with unstable economy, it may be the best catastrophe in the making for people turning 65.
Medicare reforms are certainly in grave need for some realistic change but not at the expense of making middle income peoples' life more miserable and certainly not in favor of private insurance players.