Examining Medicare Supplement Quotes to Tap the Best Option Available
Before investing in a Medicare supplemental plan or stumbling upon the best plan available in the market, it is always advisable to get the quotes for the plans. The senior citizenry has a great option available with them if they need to enhance their health care plans which is termed as 'Medicare'.
Like any other plan, Medicare too lack on certain features that are not covered under the coverage that they offer. In order to fill these gaps, supplemental plans were infused and they try to fill in all the gaps left uncovered by the original plan.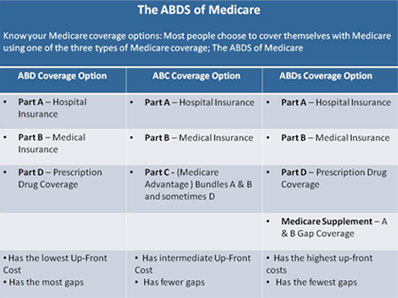 Abundant Medicare Supplement Quotes Available:
In the current scenario, there are almost 10 different Medicare supplement policies available in the market. These plans have been named from Plan A – Plan N. Some of the plans have been removed and new plans have been infused in the list. Namely Plan E, Plan H, Plan I and Plan J are out and Plan M and Plan N are in.
With the changes made, one should be more careful and attentive before choosing a supplement plan and should get all quotes in time. As the federal has already standardized all the plans in year 1992, the process to get the quotes online becomes easier and quick, even if it is from different insurance carriers.
Supplemental quotes would differ from state to state. For instance, Supplemental Plan F in the state of Florida would have a different cost than from that in the state of Georgia, but there would not be any difference in the benefits that they would be offering.
Online Medicare Supplemental Quotes:
Going online, it is almost unbelievable to see so many companies providing insurance, but then it is more conducive for getting Medicare supplement quotes and comparing them. Before looking for the best supplement plan, one should be well versed with the concepts of Part A and Part B plans, as they make a part of the complete package.
There are many websites that offer the supplement quotes as per your requirement, but again you need to choose the one which fits you the best. For this you certainly need to look out for a website that offers quotations from maximum insurance companies so that you have a large database to search from. Moreover, there are thousands of insurance agents available all over the country helping you out in choosing the right plan.
Generally, there is no premium that has to be paid on Medicare Part A, but the so called policy owner will have to pay fees for the Medicare Part B. for those who are married, they are exempted from buying a single insurance policy for themselves. They would need to have individual insurance coverage.
Comparing Medicare Supplement Quotes and Companies:
One should be very open in asking questions of insurance agencies and websites, if there is something that has not been understood. One should do a thorough comparison to find the best insurance quotes.
After getting settled for a particular Medicare supplemental plan, make sure to go for further inspection about the features and the benefits that the plan has to be offer. The best person who can guide at this stage is an insurance broker or an insurance agent.
One cannot make the changes in the policy as such, but then one should have a clear idea about the process to do so if, situation arises. So getting briefed by the agent on how to change the policy is not a bad idea!
There are several insurance companies dealing in supplement insurance products. They cannot provide you with any discounts or extra benefits as they do not have the permission to do that. Having a lot many plans and options available, you can easily ask for quotes. You just need to enter the details and you get to know about all the plans available from different companies.
The agents are well aware of the plans and you just need to tell them about the specific requirements. They will guide you to all the best plans available for your need. You may need the Medicare supplemental insurance if you are looking for extra benefits after the age of 65 years, or you are finding it hard to deal with the extra costs in the Part A or Part B program, like: co-insurance, co-payments, deductibles, pharmaceuticals etc.
Having various plans for options with a low premium quote to cover up the cost that is bothering you the most, the best guidance anyone can provide you is to go to a website and ask for Medicare supplement quote. After that you just need to relax and the agents do the rest for you.