»
Guide to Buying Medicare Advantage Plans
Basics of Medicare Advantage Plans:
Medicare advantage plans, also addressed as Advantage Medicare, are health insurance plans which are administered by Medicare and sold by private insurance companies. These plans are often termed as Part C.
You usually get all the benefits under one plan. The advantage plans provide all the benefits of your Medicare Parts A and B. They also give some added benefits along with Part D prescription drug coverage.
In case you are registered under an advantage plan, your medical expenses are covered under this plan entirely. You need not to buy Part A and B in that case.
Your Medicare Advantage Plan Options: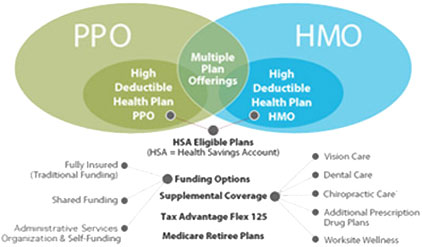 HMO Plans: A Health Maintenance Organization Plan provides insurance coverage for Medicare Parts A and B. Some HMO plans also provide extra benefits such as additional hospital stays. In most of the HMO plans, you can visit physicians, medical experts or hospitals that are within your network. The cost for this plan is less than that of original plan.

Preferred Provider Organization (PPO Plan): Under this Plan, a person gets an option of choosing doctors or hospitals that are within the plan's network. You can pick doctors and hospitals outside your network, but you need to pay extra cost.

Private Fee-for-Services Plans: Under this plan, you can visit any physician or hospital that accepts Medicare. It decides how much coverage it will offer and how much you need to pay extra. A person can receive more benefits as compared to the original plan.

Medical Savings Account Plans (MSA): These plans are meant for self-employed people and they combine an insurance policy having high deductible with a bank account. Money is deposited into a person's account and that person can use the amount to pay for his health care expenses.

Medicare SNPs: These are Special Needs Plans that are meant for the people with particular heath problems. These plans look after those people's benefits, choose companies, and then make a list of all the covered prescription drugs.

These advantage plans are useful for the people who have health troubles like diabetes, HIV/AIDS, or heart failure. These plans also provide Medicare Part D prescription drug coverage.
How to Qualify for Medicare Advantage Plans:
You can easily qualify for an advantage plan if you fulfill the following conditions:
You reside within the service area of the plan you wish to buy.
You are a part of Medicare Parts A and B.
You are not facing a problem of permanent kidney failure demanding regular dialysis.
Pick a plan cautiously as you usually get only one chance every year to change plans.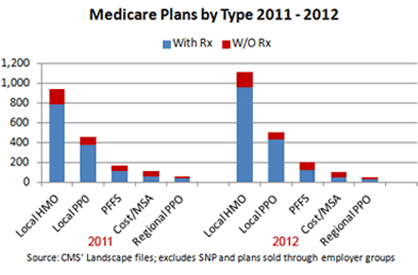 How can you buy a Medicare Advantage Plan?
Before purchasing a plan a deep research should be performed. Check your requirements, budget and consult your doctor and the service provider so that you do not choose a wrong plan.
As and when you decide which plan to buy, you can join it by filling up an application form, and then enrolling in the plan online with the company.
When you become a part of the plan, you need to give your Medicare registration number and the date when your coverage started.
Cost of Medicare Advantage Plans:
The cost is based on various factors. Following are some of the questions to be taken into consideration when buying it:
Does the plan involve paying an insurance premium along with the premium for Part B?
Does the program provide coverage for premium of Medicare Part B?
Does the program have any yearly deductible?
How much you need to pay for each visit to the doctor or hospital?
What kind of health services you require and how often?
Would you be visiting doctors within your network or even out-of-network?
Would you be receiving any extra benefits? Do you require those benefits? How much would those benefits bill you?
Since advantage plans are sold by private companies, the costs of these plans can differ from company to another. Thus, we suggest you to call any plan prior to joining to know about the rules, costs, and to make sure that the plan is as per your requirements.
Important Dates to Remember:
October 15: This is when the Annual Election Period commences and runs through December 7. During this time, if you are a part of Medicare Parts A and B, you can also enroll in advantage plans or return to your original plan.
December 7: This is the last date up to which you can register for Medicare advantage plans.
It is advised to consult your doctor and agent so that you get a good idea about the advantage plans before making a purchase. It will make your work easier and will save your time and money. You can gather all the important information by browsing different insurance websites. Check out the quotes available on the websites as it will let you compare the rates of the plan you are planning to buy.
av 940 120 03052012